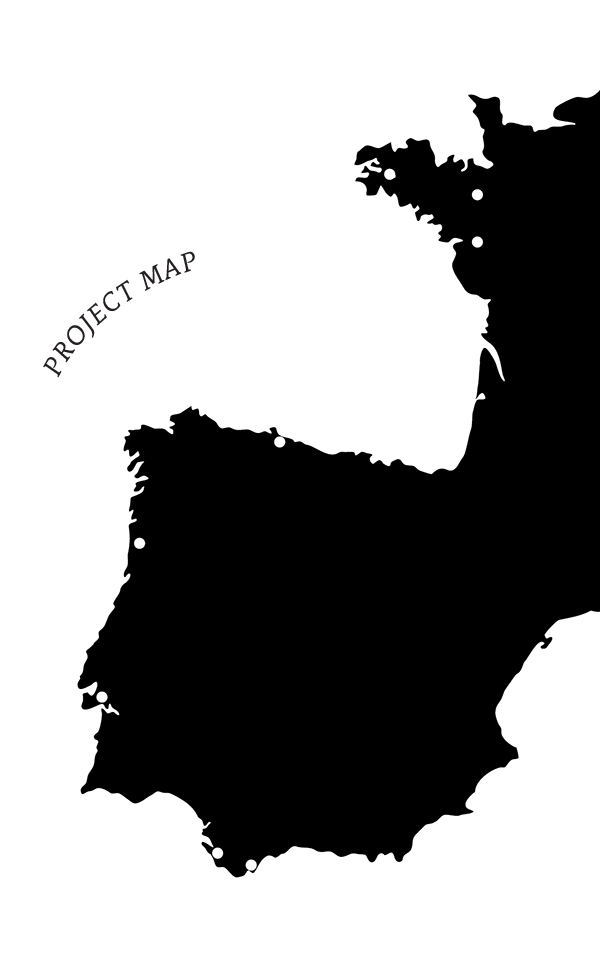 Between Gibraltar and Brittany Finistère
The Encyclopedia of migrants brings together three countries – France, Spain, Portugal – and the territory overseas of Gibraltar, a British territory overseas in the south of the Iberian Peninsula.
The geographical area we have chosen for The Encyclopedia of migrants welcomes territories bathed by the Atlantic Ocean, with the Breton Finistère as a starting point, through the north of Spain, Portugal and south west of the Iberian Peninsula to reach the Strait of Gibraltar, Europe door entry that crystallises many tensions.
The reason for choosing this geographical journey is twofold:
An From the western Atlantic cornice of Europe consists of territories that look towards the sea, which has always been related;
on The other hand, these are territories worked by a deep history of migration.
Because the internal and international migration have shaped their history and memories of their inhabitants, the cities of the Atlantic coast we considered an area of ​​cooperation operating and privileged to probe the challenges facing today's European states.
This initiative from a neighborhood to deploy Europe-wide
This transnational cooperation project is rooted in Rennes, in the Blosne the neighborhood where is located The age of the turtle. We are demanding this strong local roots of the project and this notion of European influence from the local level.
Want to happen is have done half way (Arab proverb)
This encyclopedic company offers the opportunity to strengthen ties with the city, with the leaders and movements of all kinds, between the associative project and the neighborhood by offering against the artistic gift in recognition of donations of migrant citizens and contributors to the work of the encyclopedia.